50mm x 150mm Metal Trunking – powder Coated
KSh2,950.00 Ex.VAT
In Stock
Description
50mm x 150mm Metal Trunking – powder Coated
Metallic Cable Trunking, Metal Cable Trunking, Metal Trunking , For Electrical and Data Structured cabling Solutions.
Metal Cable trays Suitable for installations in retail, industrial and offshore environments.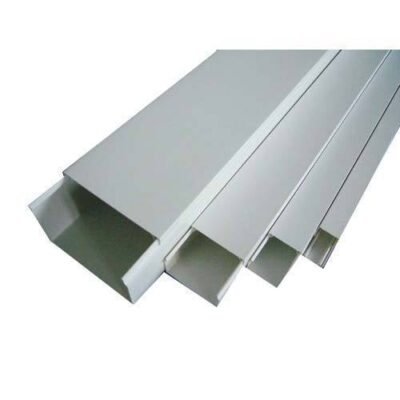 PVC- Conduits and Trunking – TDK Solutions Limited is a PVC Trunking   metallic cable trays and  Metal Trunking dealers based in Nairobi. We offer different sizes of trunking suitable for different  solutions 
We offer all sizes of Both PVC Trunking and metallic Trunking / Metal Trunking. With Delivery options that make it easy for you to order on phone or online.
TDK Solutions Limited offers cable trays and and Metallic Trunking Suitable for telecommunication applications, networking, security systems cabling, computer system, monitor and other wiring application.
Metal Trunking , non-flame propagating Trunking systems are the perfect solution for many modern commercial and residential applications delivering flawless protection.  For your electrical and data cabling solutions for; office, domestic and commercial applications.
2). Toughness:         If you bend, cannot break (90 and 180 degree cold bend).
3). Hardness:          Under pressure ability, high impact resistance
4).Fire-resistance:  Flame-retardant Metal Trunking, highly combustion-retardant, quickly self-extinguishing.
5).Corrosion resistance: moisture, acid and alkali resistance, assuring a lower maintenance cost and a longer performance life
7). Non-conductive:     excellent electricity insulation, which resists 25kv voltage, assuring a safe system
8).Installation: easy to open and close, convenient push-pull, installed with solvent cementing and threading joinin
Mini Trunking has been designed to match in with both the square and radius cornered surface mounted switch and socket boxes
Various sizes are available including three versions with a central dividing fillet
The body of the trunking is strong and tough and will take up irregularities in wall and ceiling surfaces with ease
The ingenious clip-on lid is easily removed by the contractor for maintenance or alteration of the cabling system
Six sizes are available in self fixing form with double sided adhesive tape for ease of installation
Mini Trunking
Mini Trunking are used for ducting electrical, telecommunication and computer network installations, ideally suited for refurbishment or new installation projects, tidying up unsightly cables, both in the domestic and commercial sectors.
Mini Trunking allows taking up irregularities in wall and ceiling surfaces with ease. Clip-on lid can be easily removed for maintenance or alteration of the cabling system anytime needed.
Cable Trunking
Cable Trunking is used as both protection and organization of multiple running cables. Cable protection is important within any workplace to ensure devices or machines continue to operate efficiently. Due to health and safety reasons, cables should ways be kept tidy and organized, a cable Trunking will achieve this by eliminating any possible tripping hazards. There are various types available, such as ,Metallic, PVC and plastic, stainless steel and other metals.
What is cable Trunking?
Trunking is a cable tidy device used to organised cables which would otherwise be running loosely around floors and walls, causing an untidy view and a possible tripping hazard. If cables need to replaced or re-wired, Trunking will make the job simpler due to the easy access of the relevant wire.
The robust Trunking also serves as a protector from cables being damaged by falling object or being trodden on.
Benefits of trunking
Cable protection
Improved design layout
Significantly lower fire risk
Easier cable management
Trunking uses
Primarily used for electrical cables, as an example, some of the applications cable trunking would be used in are:
Offices and indoor workspace, at various lengths
Electrical workshops
Schools, Hospitals, Hotels and anywhere with customers walking among cables
Trunking types and materials
With a flat trunking in various colors, whether it's white or black etc. There are differing materials to choose from, depending on the environment and the type of wiring within the application.
Aluminium, Stainless Steel, galvanized steel and other metal
Metallic  and other plastic Trunking
Clip on, self-adhesive, slotted and skirting Trunking all available
Other cable management accessories Include:
Cable Clips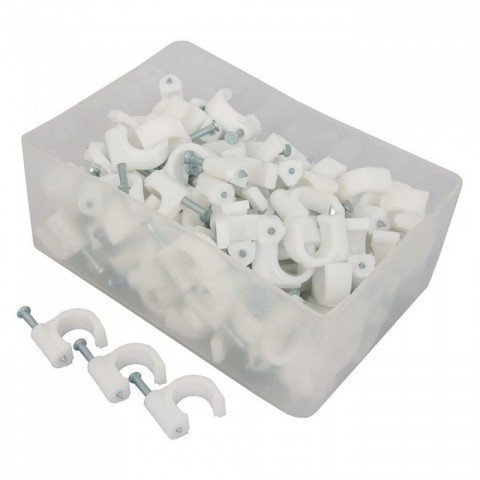 A cable clip is a strap that wraps around a cable to hold it in place against the ceiling or wall. Mainly used for cable maintenance.
Cable Ties
A cable tie, also known as a tie-wrap, is a type of fastener, designed for bunching electric cables or wires and to organize cables and wires, but with a wide variety of other applications.
PVC Trunking
An electrical conduit/trunk is an electrical tubing used for the protection and routing of electrical wiring.
An electrical conduit/trunk is an electrical tubing used for the protection and routing of electrical wiring.  Some PVC Trunking with compartments such as semi-circular PVC Floor Trunking can separate ethernet cables, Electrical wires/cables depending on the dimension, purpose, and thickness to have easy sorting to access points.
Cable Trays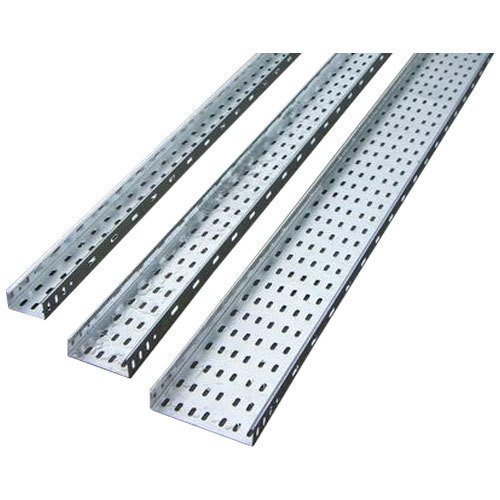 a cable tray system is used to support insulated electrical cables used for power distribution, control, and communication. Cable trays are used as an alternative to open wiring or electrical conduit systems and are commonly used for cable management in commercial and industrial construction. –
Metallic Floor Trunking
Cable Floor Trunking stops you from tripping over your cables and also offer protection from clumsy feet
Protects and conceals on floor cables, prevents tripping hazards, and keeps cords neat and manageable